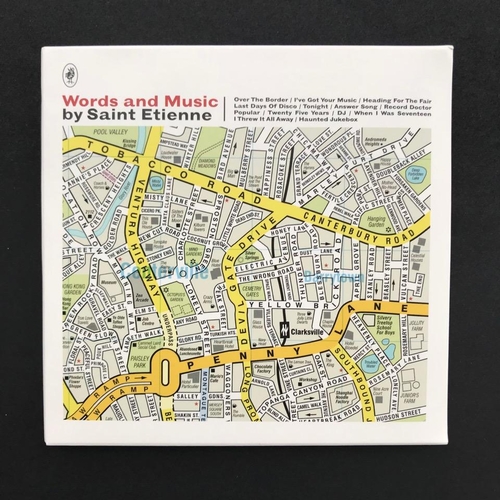 Words And Music US Edition
| Format | Price | Buy |
| --- | --- | --- |
| Words And Music US Edition | £20.00 | |
Description
Words And Music US Edition
Words And Music - US Edition
Upon it's release in May 2012, Universal in North America deemed that Saint Etienne fans were passed the point of buying CD's and decided on no physical release for 'Words And Music'. By the time we toured the US in October and November that year we'd been deluged with messages demanding a CD release. We were happy to oblige but to help make up for the 5 month wait we decided to add a bonus of unreleased material. 2700 copies were sold on the road and 300 made it back to the UK. We thought these were all gone but just unearthed 2 boxes. These are the last so grab them whilst you can.
Words And Music US edition is a double album CD. Two slip cased CD's and a postcard housed in a cardboard outer case.
Album one is the standard edition of Words And Music whilst the second disc contains 10 songs unavailable elsewhere.
VERY limited stock