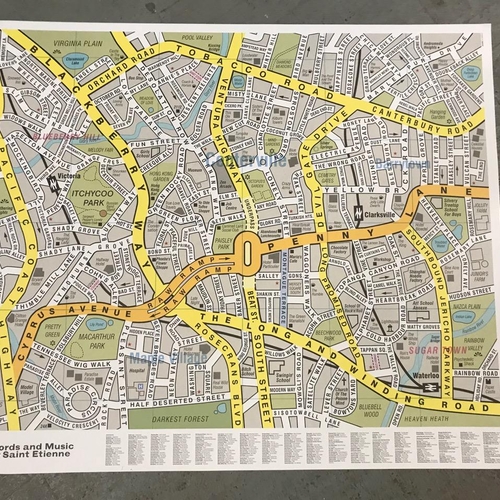 Words And Music - art print
| Format | Price | Buy |
| --- | --- | --- |
| Words And Music - art print | £20.00 | |
Description
Words And Music - art print
Words And Music - art print
• Note these last remaining copies have very slight damage
Designed by our good friends at Dorothy the Words And Music cover art is a favourite of ours. This specially commissioned limited edition art print was available around the release of the album but sold out some time ago. We recently found a stash of 20 or so prints but each has a very slight bend to one corner as pictured in close up below. We think these will frame nicely and certainly didn't think the damage severe enough to warrant destroying the posters. We've priced them accordingly so nows your chance to grab one of these at a discounted rate.
If you're one of the first 250 customers in the 'Sale Of The Century' we'll also send you a free copy of the 'Live At The Barbican' CD.
No returns on the posters - sorry.