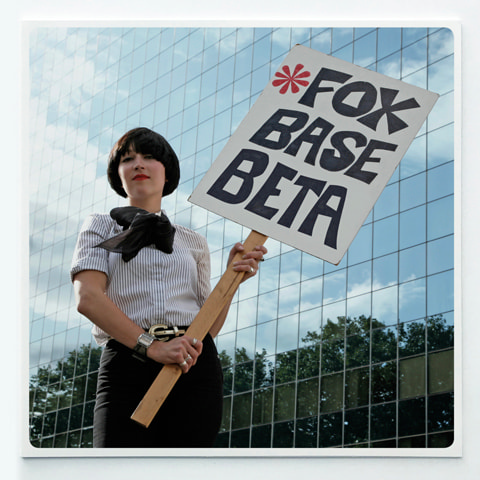 Foxbase Beta Vinyl LP
| Format | Price | Buy |
| --- | --- | --- |
| Foxbase Beta Vinyl LP | £20.00 | |
Sorry, Foxbase Beta Vinyl LP is out of stock.
Description
Foxbase Beta Vinyl LP
Foxbase Beta
Every Christmas we like to bring you something exclusive from our webshop and this year is no exception.
'Foxbase Beta' is Richard X's re-imagined, re-produced version of Saint Etienne's debut album 'Foxbase Alpha' it was was originally released as a Fanclub only CD back in 2009. It includes reworked versions of the original recordings and this is the first and only time it will be available to buy on vinyl. The remastered album is a limited edition of just 1000 copies and will be available to pre-order here from Wednesday 21st November. Please note because of problems with our shop server we've not set a specific onsale time but know - from previous vinyl sales - that anyone checking in during the first 24 hours - ie anytime on 21st November - will be able to secure a copy.
The album is priced £20 (or £37 if bought as a bundle with Foxbase Beta) and comes with an inner sleeve and download card.
Finished copies ship globally from December 3rd in time for Christmas.
Saint Etienne Foxbase Beta
HVNLP1RX
Side One
1. This Is Radio Etienne
2. Only Love Can Break Your Heart
3. Wilson
4. Carnt Sleep
5. Girl VII
6. Spring
7. She's The One
Side Two
1. Stoned To Say The Least
2. Nothing Can Stop Us
3. Etienne Gonna Die
4. London Belongs To Me
5. Like The Swallow
6. Dilworths Theme