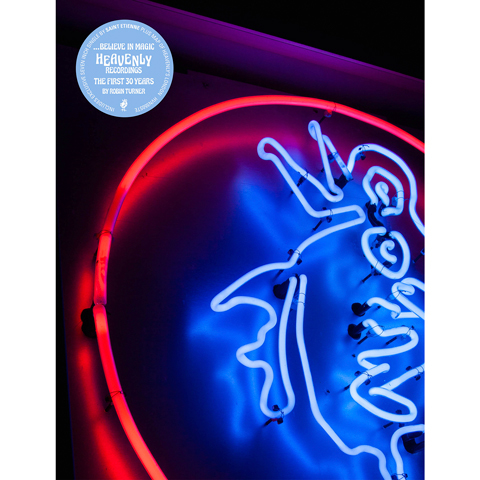 Believe In Magic Book Plus Saint Etienne 7"
| Format | Price | Buy |
| --- | --- | --- |
| Believe In Magic Book Plus Saint Etienne 7" | £35.00 | |
Sorry, Believe In Magic Book Plus Saint Etienne 7" is out of stock.
Description
Saint Etienne - Believe In Magic Book Plus Saint Etienne 7"
Believe In Magic : Heavenly The First 30 years
Plus Saint Etienne 7"
Pre-order from 6pm BST on 16th June 2020
ships November 2020
Price: £35 (plus shipping)
Catalogue number: ISBN (Hardback) 978 1 4746 1650 8
It was thirty years ago today - or thereabouts - that our label Heavenly came to be. In celebration of this big ol' birthday comes Believe in Magic - a chronicle not only of Foxbase Alpha, Working Men's Club and 28 of the releases in between that got the label to where it is today, but also of the haircuts, nights down the pub, pencil-eraser-carvings, cheese toasties, acid houses, Sunday Socials and lost Weekenders - Yorkshire and otherwise - that are as much a part of its story.
As Jeff Barrett puts it at the beginning of the book, if there's a continuous theme that runs through all of this, I think it's that everything comes down to conversations with people about music. It might seem like it all starts with someone on one side of the counter who is selling you something, or someone writing excitedly in a magazine telling you about a band you need to hear, but I don't think I've ever really seen things as one-way transactions. It's more an ongoing dialogue, one that never really stops and helps to build up this growing soundtrack to our lives, something that's passed from one person to another. That's really the ever-present thread. That's why Heavenly still believe in magic.
Written by Robin Turner and designed by long term Saint Etienne collaborator Paul Kelly the book weighs in at 320 pages and has 30 chapters dedicated to 30 Heavenly highlights. The Saint Etienne chapter focuses on Fox Base Alpha. The book is available in two limited edition formats. One that comes with an exclusive Saint Etienne 7" single featuring 'Spring' plus a previously unreleased 'Spring (instrumental)' on the flip side. The other limited edition - available from the Heavenly shop - comes with a Working Mens Club 7".
We have just 250 copies of the Saint Etienne 7" edition to sell via our online shop at £35 plus shipping and handling.
All copies sold via this site also include a fold out map of 'Heavenly Haunts' designed by Herb Lester
The book won't ship until November 2020 but can be preordered from Tuesday 16th June at 6pm BST